[Sticky]

Construction and Completion
Wow! That crown is beautiful! I had a go at making a lucy crown for my sister a few years ago, but I just used craft wire, silver spray and fake flowers! I too would love to know how you did yours

Grief for the movies made me abandon narniaweb...but I'm so glad to be back!
Many thanks to the wonderful Lady Eowyn for making my sig/av.
Posted : December 27, 2011 10:22 pm
I wasn't here for very long time - I was too occupied with making my "normal" wardrobe, but this winter my 4th doll costume from Narnia was finally finished!
I would like to thank all people here, who made research on this Susan's costume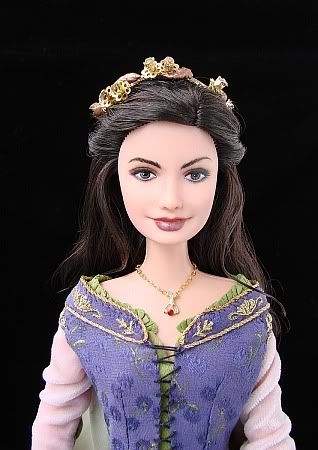 Bigger pictures here:
http://i44.photobucket.com/albums/f38/molendrix/In%20progress/Sus_adult01.jpg
http://i44.photobucket.com/albums/f38/molendrix/In%20progress/Sus_adult06.jpg
+ her boots (sorry, I really didn't know what Susan had on her feet under all the skirts
)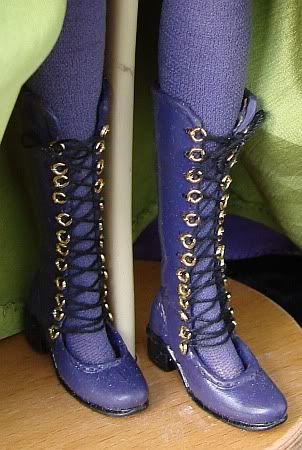 LittleLionTamer - your costume is very, very beautiful!
(I hope one of my dolls will have similar dress one day)
Posted : January 22, 2012 11:39 pm
That doll dress is fantastic, molendrix!
I'm definitely impressed. Did you base it off of a dress from the movies, or is it just a Narnia-inspired outfit? Either way, it's gorgeous!
Posted : July 26, 2012 11:00 am
I believe it is adult Susan's dress from LWW.
PM me if you would like be part of a Lion Party in the state of New York!
Posted : July 26, 2012 11:49 am
Wow, wow, wow guys the costumes here are just AMAZING!
LittleLionTamer, the photos are just amazing! And the dress *gasps*! Wow, you must have put a lot of work into it!
Vela, I am speechless
! It looks sooooo beautiful! molendrix, the doll dress is awesome! I really like the shoes
.

Founder of the Exploring Narnia Club (PM me to join)
Member of the Dragon Club
Posted : July 2, 2013 12:16 pm
Moldendrix, what beautiful work, and such fine details!
Congratulations.
Posted : July 5, 2013 12:57 pm
I'm excited to report that my church is doing a Magician's Nephew play in January and it looks like I'll get to help sew the costumes! One of the girls from my college-age Bible study is doing the design work. I don't know what it all looks like yet but I'll be sharing if it all works out!
Posted : November 5, 2015 7:40 am
I'm working on an adult version of Lucy's Camp Dress right now. Well, my friend made the dress, but I'm making the belt. The leather tooling is taking a LONG time...hope it'll be ready for Comic Con next Friday. Stilll, here's a start, with a picture of the belt tip hardware I fabricated:
Hi Kristi, i have a question for you that maybe you can help me with. I am planning to make Lucy's camp dress as well and i hadn't figured out the oversleeve embroidery and i need help with the dress. Got any suggestions?
Posted : March 2, 2018 12:27 pm
Does anyone know what the design on the belt Susan wears with her green archery dress looks like?
"To the shining eastern sea, I give you Queen Lucy, the Valiant."
-Aslan, The Lion the Witch and the Wardrobe (movie)
"Don't, die kids! Dying is bad for your heath!"
-My friend Alex
Posted : April 20, 2018 7:02 am
Have you looked in our Image Gallery - Production Photos - LWW section?
Another place to try is https://www.facebook.com/LivingLikeLucy/
This group has acquired a lot of actual costumes or good replicas, so you may get some help there.
Posted : April 21, 2018 6:52 am