Professional Fan Art Concept Portfolios
One of the  things I learned a while ago, thanks to input from the likes of @ajaiken on this forum, is that it is not uncommon for Professional Concept Artists to create visual development portfolios based on existing properties to help sell potential clients on their ability.
So I while ago I found this Silver Chair concept art portfolio by Lena Pigareva:
https://pigareva.com/project/silver-chair
And today I came across a Horse and His Boy concept art portfolio by Pearl Ming:
https://www.artstation.com/artwork/JJmBR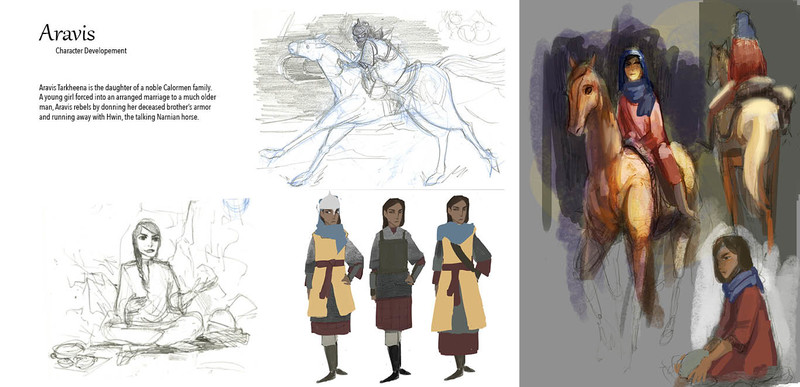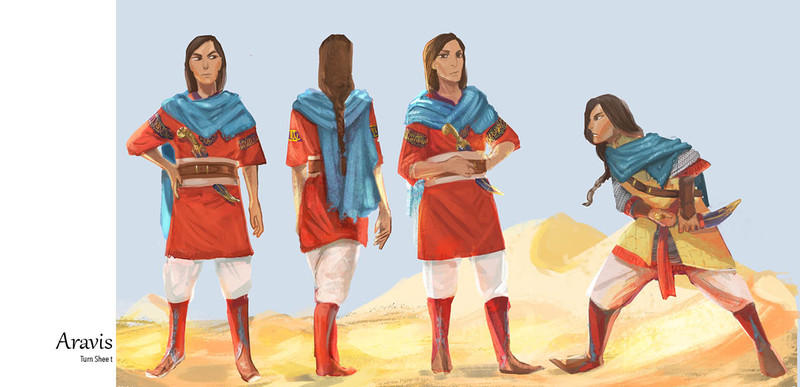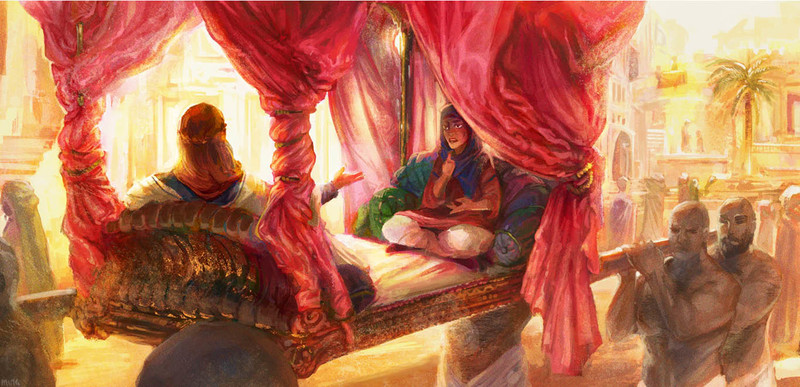 (More examples at the link above)
One of the things I really like about these is that they haven't just done one-off pieces of artwork, but they have done a full work up of sets, costumes props, and "mood pieces" to really sell the idea of what a complete cinematic experience for each story might look like.
I'm keen now to see if anyone has done Magician's Nephew or The Last Battle to complete the set of missing movies.
Update:
I found a seven piece Last Battle set by Garrett Kaida. Not quite as extensive as the other portiflios, but still pretty decent:
https://gkaida.blogspot.com/search?q=Narnia&m=1
I also found a fairly substantial Cartoon-style portofilo for LWW by Alex Cho. Not quite sure what or why this would be for, since he seems to be a well established professional, and all the other listings in his site are for high profile movies. An interesting look though (human Aslan aside!)
http://www.alex-cho.com/narnia
Its not too dissimilar to this "Narnia Reimagined" portfolio by Jackie Droujko which re-draws LWW in that sort of classic hand-drawn Disney Animation style.
https://jackiedroujko.tumblr.com/post/187379761759/narnia-reimagined-my-newest-portfolio-project
Posted : April 24, 2021 4:43 am
These are really cool to see!
Alex Cho's is very much a reimagining of the story - seems to be kind of Eastern European in setting. Even established artists create this kind of thing at times. For example, a lot of the work on my website is pretty old now because I can't yet show a lot of the work I've done more recently. So when I have free time I try to make something I can show that highlights what I can do.
Posted : April 27, 2021 3:01 am
@icarus, Wow, these are really cool to see! I especially like the Silver Chair underground concept art. I like the eerie blue light it gives off. It totally reminds me of the book! I like the concept art overall. I never knew you could look at Narnia from so many different perspectives before. Thanks for sharing!

"But even a traitor may mend. I have known one that did." - (King Edmund the Just, Horse and his Boy)
Posted : April 27, 2021 7:56 pm
Incredible! @icarus the HHB portfolio by Pearl Ming makes me happy with all the little details added onto Aravis' clothes, and the colors seem very fitting for her character. Really makes me wish there was interest for some animated spin-offs, if there was any way to explore some imagined mishaps and adventures in HHB, after Cor returns to Archenland (the main trio of Cor, Corin and Aravis). That would be so fun!
The "Narnia Reimagined" portfolio by Jackie Droujko has a very different, but truly cartoonish 'Disney' vibe as you said, and although the profiles of each character aren't exactly what I had imagined, I really like the simple structures of Aslan and the White Witch. If it was a purposeful decision to have Mr. Tumnus' design look very similar to the faun from Pan's Labyrinth, I applaud the creative choice! 
The 'Pevensies' irl:
@highkingpete
@queensuthegentle
@kingedthejust
@queenluthevaliant
"...but you know little children these days. They just don't know when to stop pretending." - Edmund
Posted : April 30, 2021 7:35 am
So I found someone who's done a Magician's Nephew visual development project, though it's another in the classic hand-drawn Disney Animation style, rather than a live action concept art style.
Still, they've done a full work up of designs, including characters, costumes, props, sets and scenes, which is again really impressive to see.
Anyway, see the link below for The Magician's Nephew by Ha Jung Song:
(more examples at the link above)
Posted : May 1, 2021 6:42 pm
The Magician's Nephew concept art seems for the spirit of children. I like the details they put into Uncle Andrew's Table. However I must say that the White witch looks very different from other concept art I have seen because of her red dress. (but she is the white witch) I like the structure of the Charn bell, it's like how I imagined while reading! They put a lot of effort into making the structure of the long row of houses with the attics on top. Thanks for sharing! 
"But even a traitor may mend. I have known one that did." - (King Edmund the Just, Horse and his Boy)
Posted : May 1, 2021 8:31 pm